The service we offer is specifically designed to meet your needs.

Tax credentials storage
Save all your central and state tax credentials like IT PAN,GST,IT TAN,E-WAY BILL,MSME,IEC,TDS TAN,SHRAM SUVIDHA, EPFO,VAT,ESIC,PT,LABOUR ETC

Auto fill credentials
Browser extension will fill tax websites with credentials automatically without having to fill them manually.

Other features
Organize credentials with tags, data backup, import, export, user invitation and more.

Unique plugin
A shortcut plugin that gives you one click access to tax websites without having to open the extension dashboard for auto filling.
Share credentials
Share credentials to teams and users, manage shared credentials permissions.
An extension having its own unique dashboard for auto-login into various websites.
Cum sociis natoque penatibus et magnis dis parturient montes, nascetur ridiculus mus. Cras justo odio, dapibus ac facilisis in, egestas eget quam. Praesent commodo cursus magna, vel scelerisque nisl consectetur et.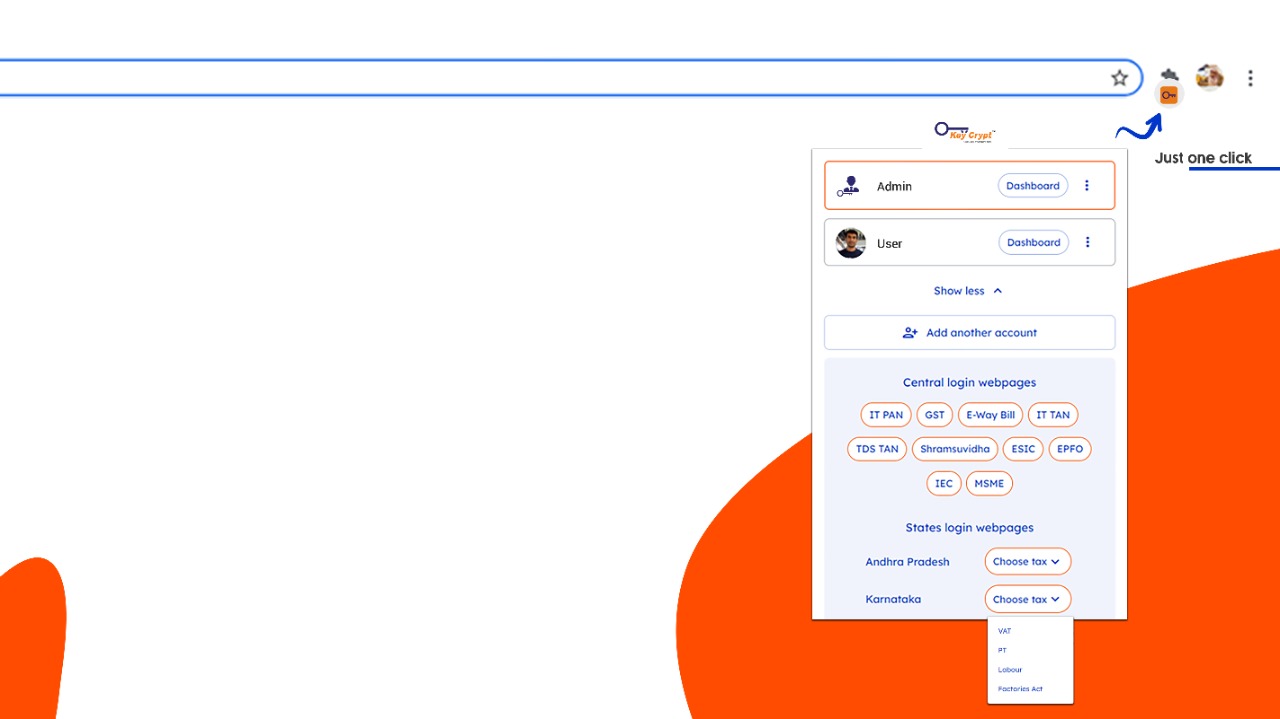 An extension with own unique dashboard for you to login on various website
We have designed our pricing to cater as per your business need with best support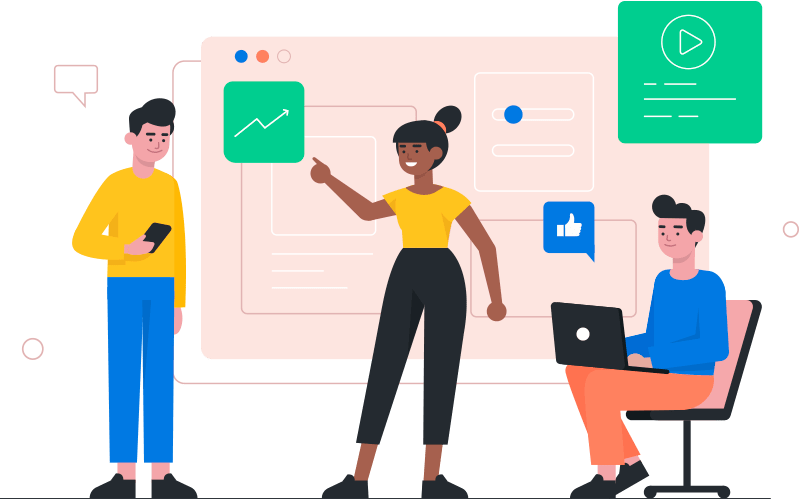 We bring solutions to make life easier for our clients.
The software especially designed for taxation and other related purposes. Perfectly coded and Professionally Tailor made. The features are greatly optimized to keep all your records and credentials safe, the auto fill forms aid in time consumption and the unique dashboard attributes. Hours of work in just a minute. The smart and easy way to open your account. Login in less time and get the details about your research.